"Coolwater" - A $70 SHANTY BOAT!!
Well, maybe it might cost a little more in today's money.
These plans even detail how to make a built in wooden bilge pump!
The images are larger than displayed on the web page. More details can be seen if you view the jpeg directly or in an image editing program.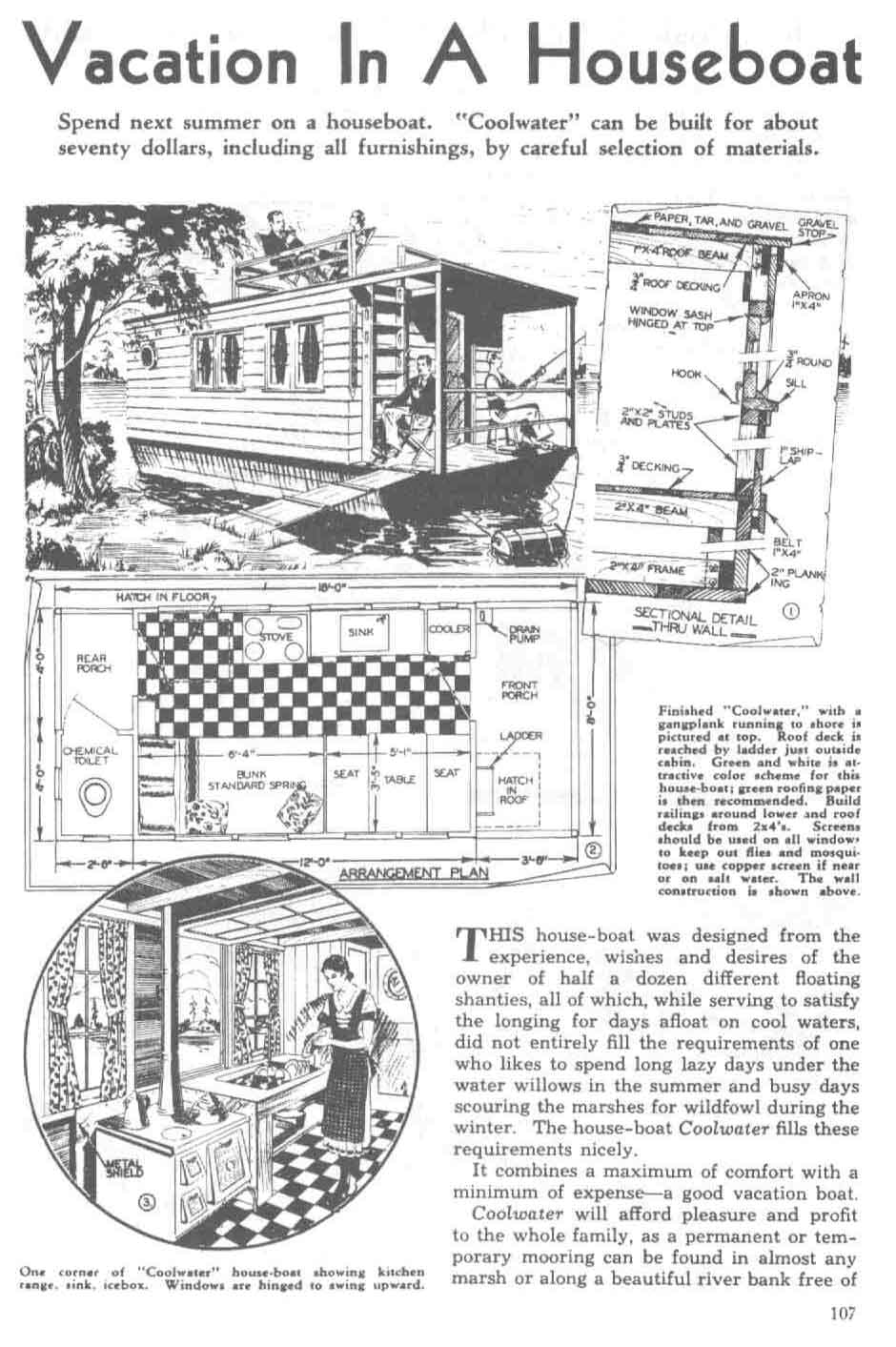 I am trying to locate the copyright owner. If you have any information regarding this, please contact me.